Looking for a cost-effective and creative way to reach your target audience? Look no further.
​

The Kids Tag Sale is an extremely popular local event that is well-publicized throughout the Merrimack Valley. Our website and Facebook traffic increases significantly during the month before the sale, and many of our customers monitor our Facebook page and website frequently for contest posts and sale updates.

Based on past sales, we expect 1000+ customers to attend the sale! From expectant moms and dads, to parents, grandparents and caregivers, to professional child care providers, our sale draws them all!

Take advantage of this captured audience and sign-up for one of our advertising options which start as low as $35:

• Website Ad

• Vendor Table

• Flyer placed IN reusable shopping bag

• Business listed on our Save The Date flyer

Deadlines are fast approaching so

contact us

today!
Copyright 2016 Chelmsford Mothers' Club
Please send questions or report problems to info@kidstagsale.com
Powered by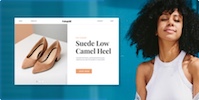 Create your own unique website with customizable templates.